WFH Series: Clark Wickstone
Published on May 01, 2020 by Brian Kenny
---
For the final part of our Working From Home Series we speak to the newest member of the team. Clark joined MiniCorp back in January to assist with the continuing development of our Product and Marketing Analytics services. Originally a film-maker, Clark has spent the last few years applying his story telling skills to the business world. We chat today about how he applies structure to boost productivity, the unexpected benefits of the lockdown and his new "office" dog.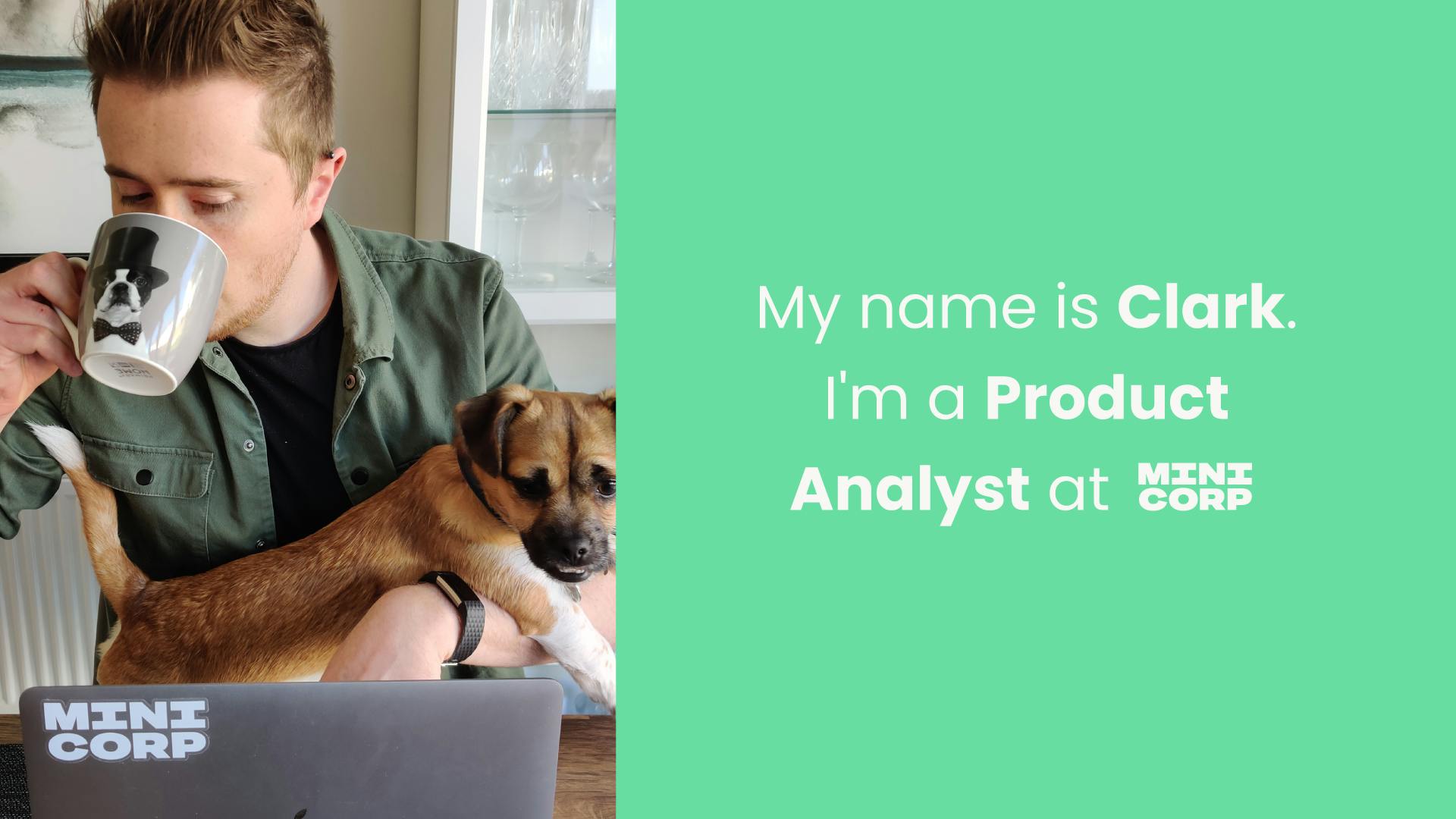 How have you stayed productive while at home?
Clark: Regular check-ins with the team through Slack. I'm really grateful that despite working remotely our levels of communication have remained strong. I love being able to bounce ideas off the team and staying posted on our progress. This definitely helps with the motivation side of it and our meme/GIF game has been steadily improving.
For me, structure also plays a very large part in staying productive. I like to set a list of tasks/goals at the beginning of every week and modify/update them at the start of each work day. A mixture of Asana, Slack and even Notepad I find great for this. It feels like a little victory every time I complete an item on my list.
What is your favourite thing about working from home?
Clark: The "office" dog. My wife and I got a puppy last November that she had been taking to work with her pre lockdown. It's been really great being able to spend more time with the both of them.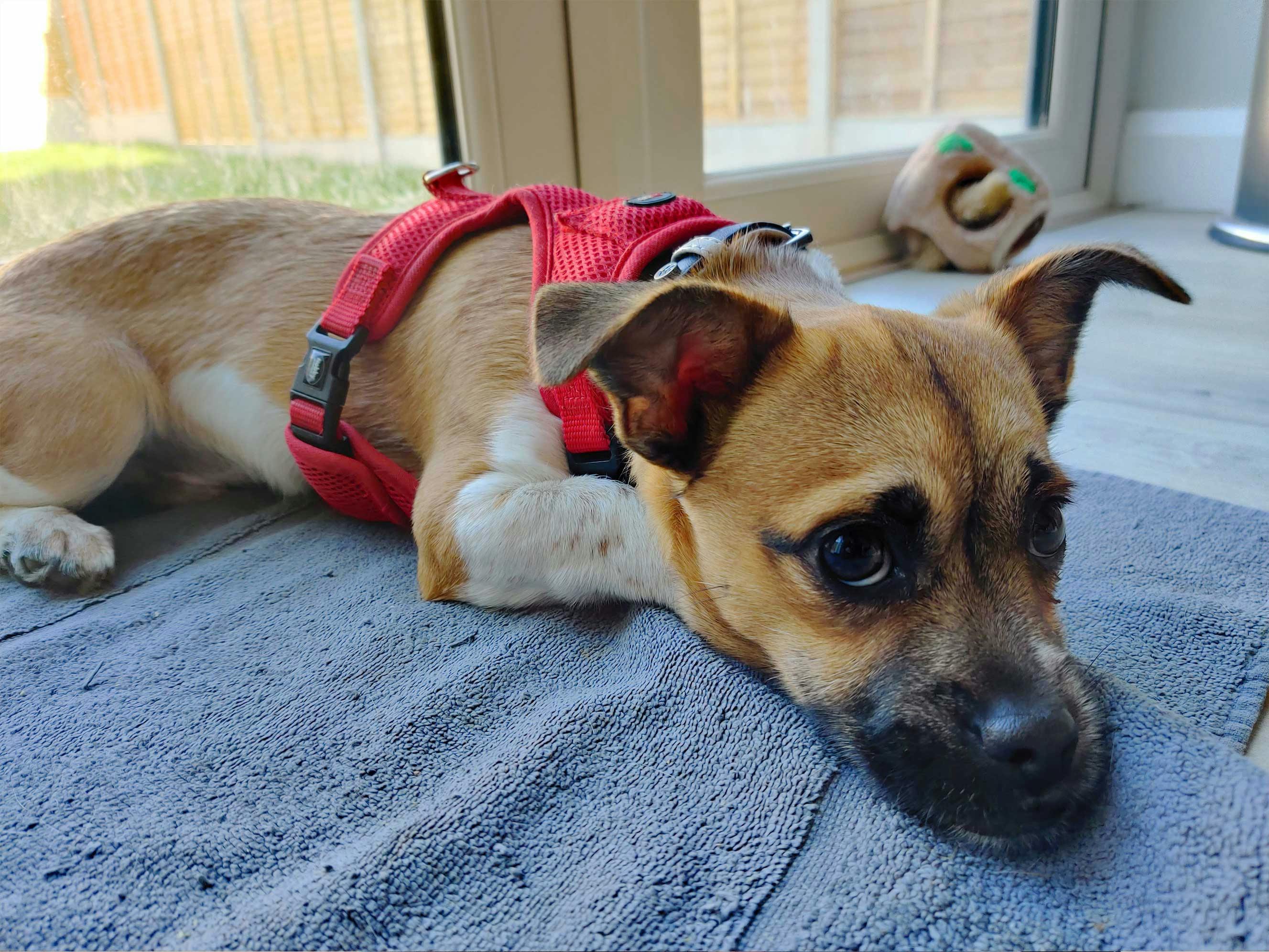 Loki the "office" dog begging for his lunchtime walk. He's very hard to say no to.
What were you not expecting about the experience?
Clark: Surprisingly, my lifestyle has improved in some ways. I'm eating better thanks to a lack of restaurants and take-aways, exercising more frequently and talking more regularly with my friends, albeit through video call.
What are you looking forward to about things returning to normal?
Clark: Restaurants in general but work-wise, the team Friday lunches. Healthy living is great and all but there are very few things I like as much as a large, tasty (greasy) lunch with the team to close out the work week.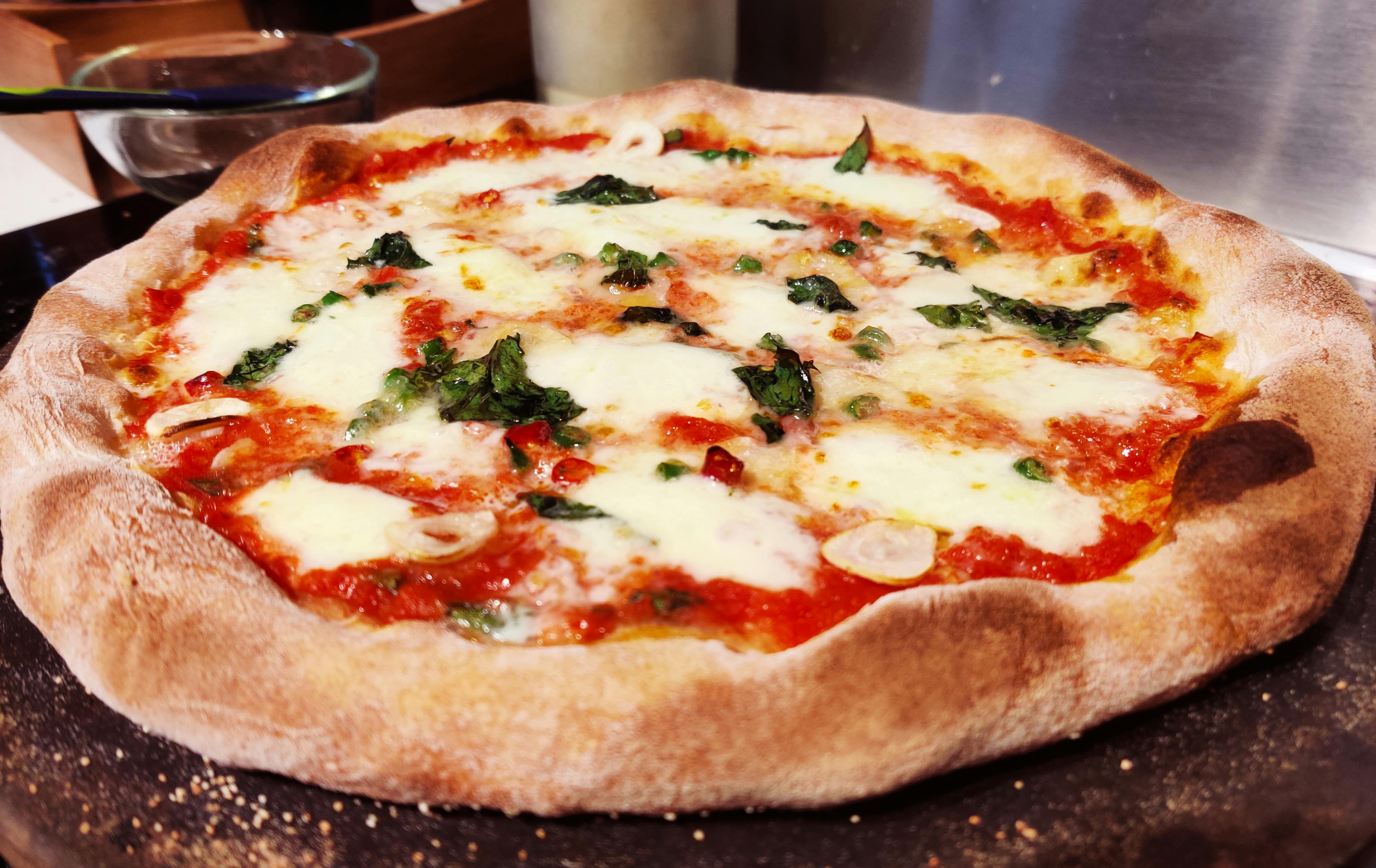 I miss restaurants but on the plus side I've got pretty good at making pizza from scratch.
Is there anything new that has come about due to the lockdown that you would like to see continue once it ends?
Clark: The social video calls were something I never thought I'd enjoy but they're now a highlight of my week. I'm looking forward to seeing everyone in person again but I'd love to continue video calls with friends who live abroad and that I don't get to see as frequently. Also, for the first time in years I've had friends to regularly play computer games with online. Myself and a few members of the team have been playing Sea of Thieves together and it's been amazing craic. I'd really like to see the odd gaming night continue post lockdown.
Outside of working hours, how have you been spending your time?
Clark: I haven't been spending nearly as much time in front of screens as I thought I would. I love computer games and TV shows so I was certain that was how I'd be spending most if not all of my time. Instead, I find myself cooking elaborate meals, taking on DIY projects and playing guitar more than I ever have before. I think the fear of becoming a full-time couch potato has driven me to be more productive.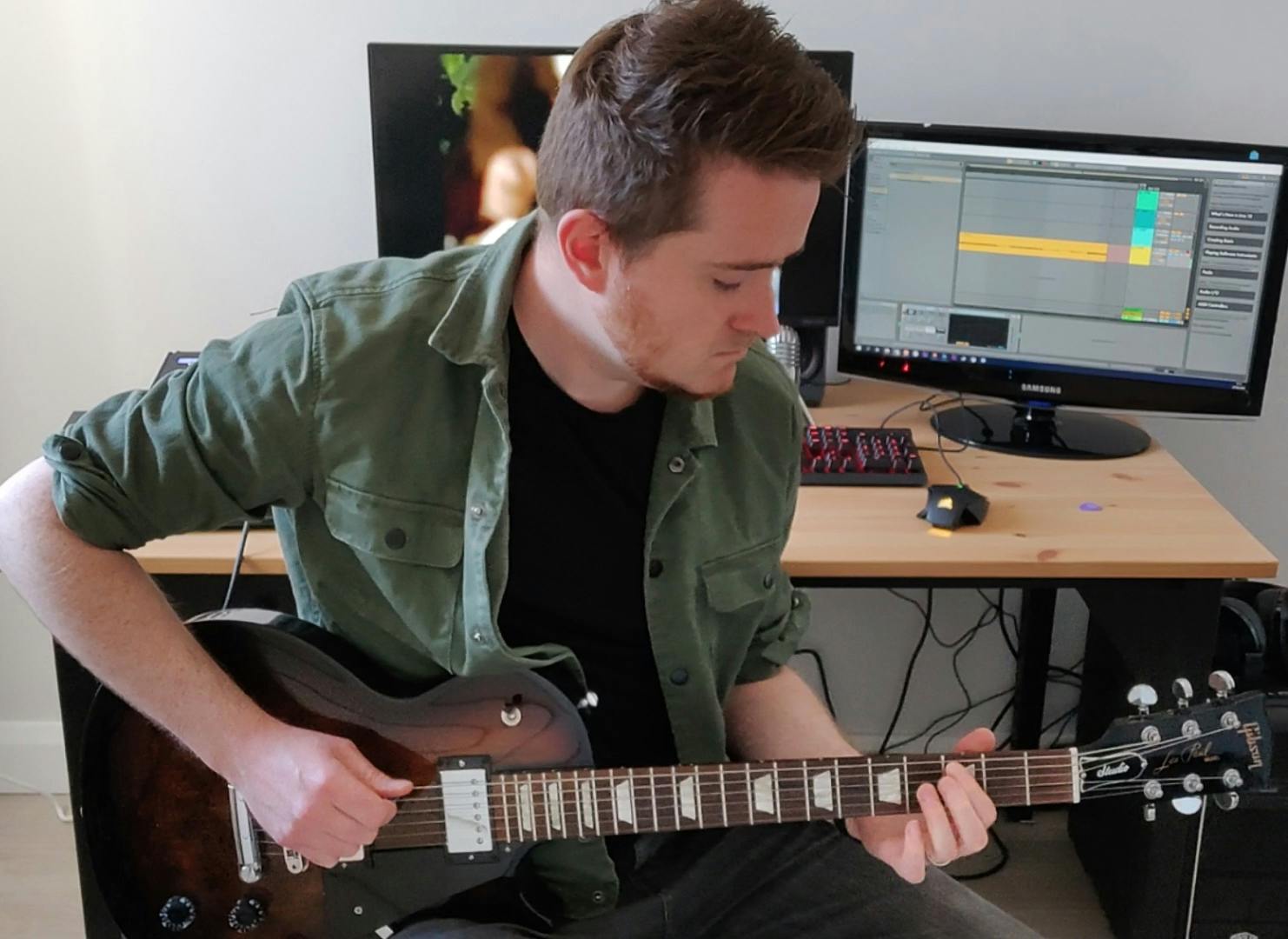 I may never fill a stadium but I've been having more fun with the guitar lately than I even did as a teenager.
At MiniCorp, we build exceptional digital products and experiences. We don't just build products that work, we build products that thrive.
If you would like to partner with us to build and grow your next product contact us today.
Written by Brian Kenny