WFH Series: Alan Haverty
Published on April 29, 2020 by Clark Wickstone
---
For the penultimate post in our Working From Home Series we catch up with Alan Haverty. Alan joined MiniCorp over a year ago from Bamboo, a massively popular, Dublin based food ordering app where he served as co-founder and CTO. Since joining MiniCorp, Alan has become an integral member of our software engineering team, taking the lead on several high profile client projects.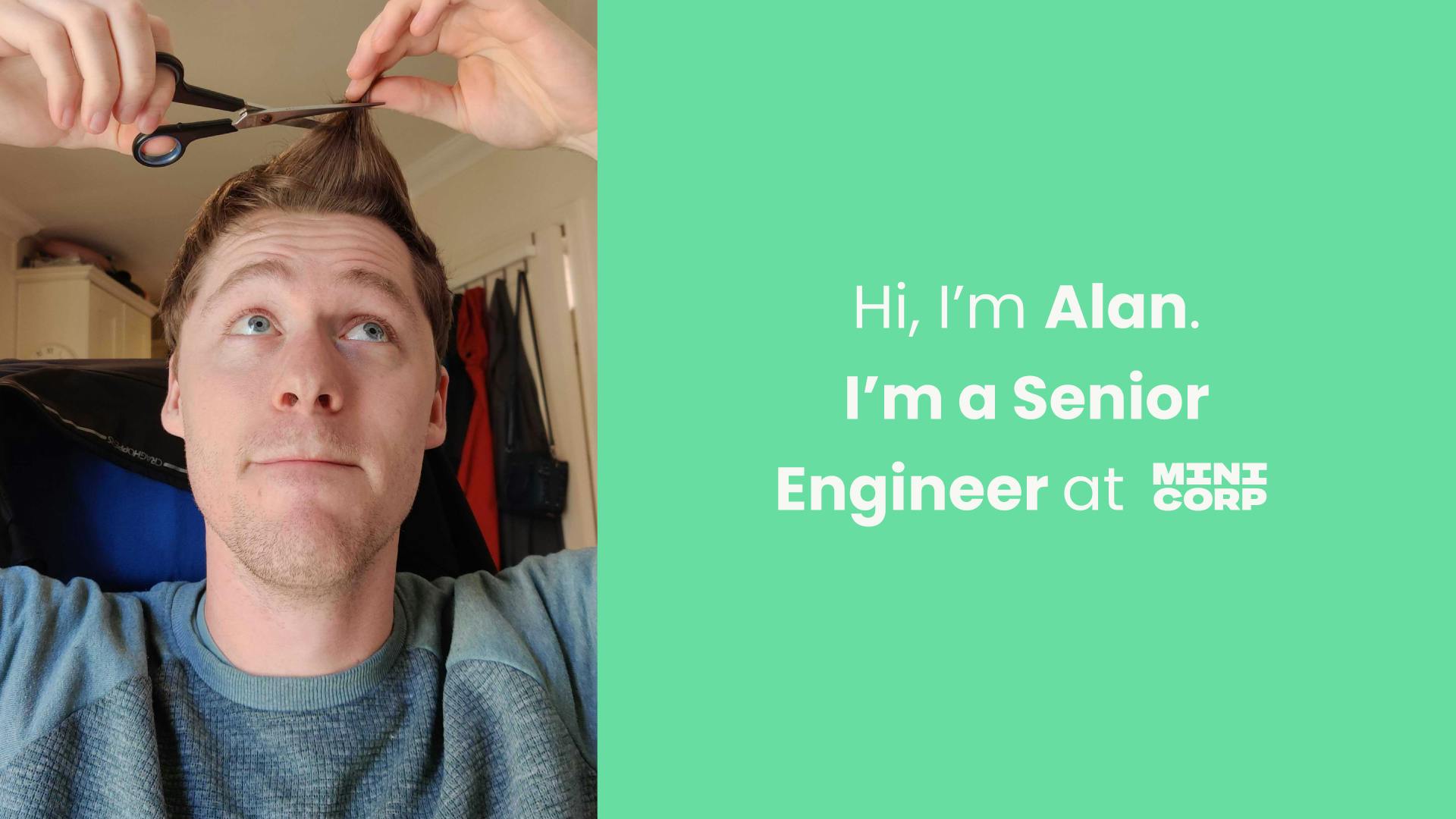 How have you stayed productive while at home?
Alan: At Minicorp, we do a daily standup in the morning over Slack. We usually report on what we delivered on the previous work day and what we're planning to accomplish. I use it as a way of communicating my priorities with the team and as a high-level checklist for the day. I also use a mixture of Timely and Dewo to keep an eye on what I've been spending my time on. Dewo has been helpful to keep the notifications away during the work day. It automatically detects if I'm getting into a deep work session and disables my slack/phone notifications, which is really important as an engineer 👨‍💻
What is your favourite thing about working from home?
Alan: I'm living with my girlfriend in a small apartment in Dublin City. We have to share the same desk for work, TV, dinner/lunch. It's a challenge but I enjoy having the extra time to spend with her, whether it's having lunch together or the extra hour in the evening now that we don't have to commute anywhere. We're both developers so having someone to bounce ideas and bugs off of is also nice!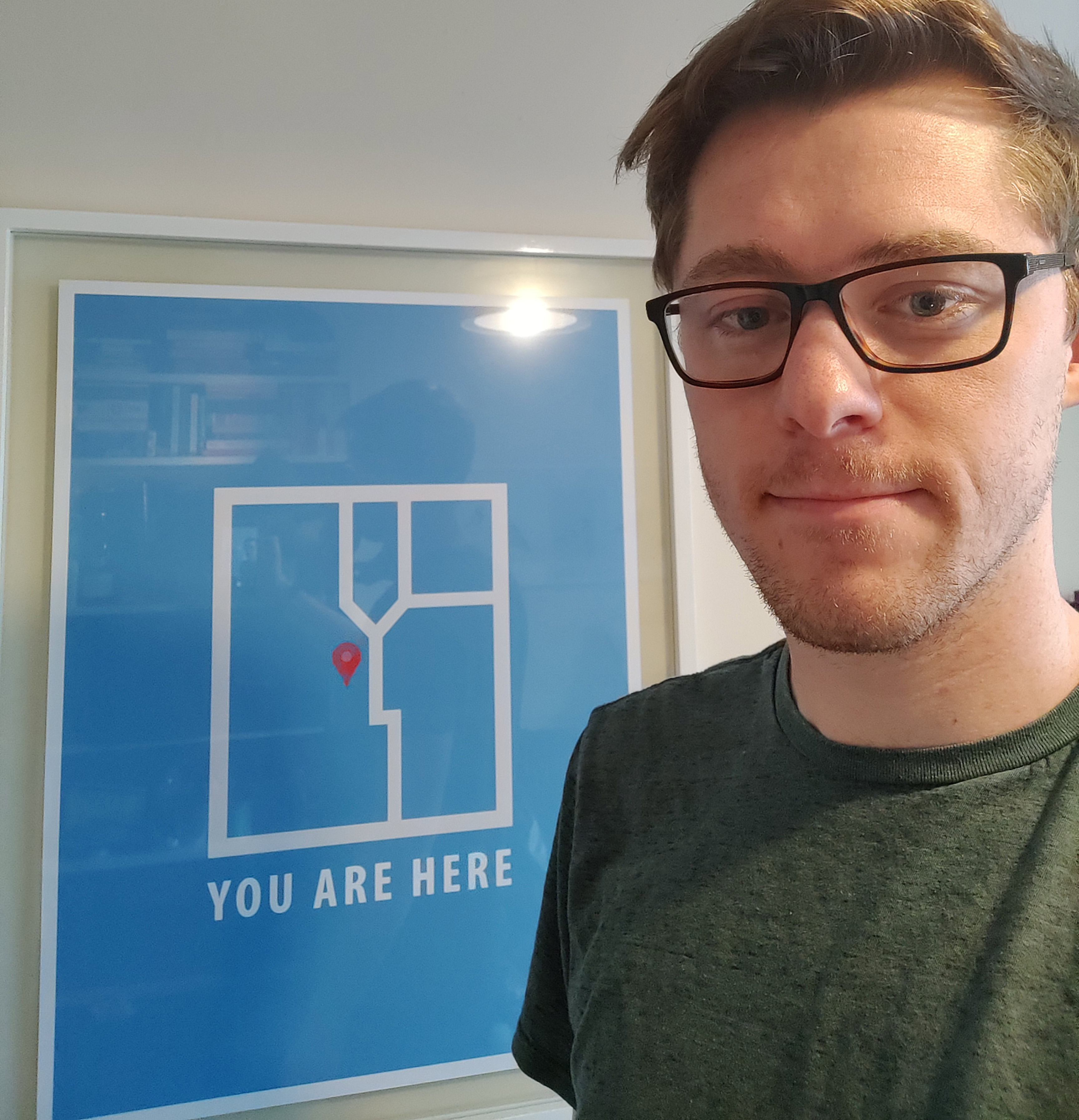 Clear signage ensures that I'm never lost in my one-bedroom apartment.
What were you not expecting about the experience?
Alan: The lovely weather! 😅 I hadn't anticipated that there would be such a ripple effect across the IT industry, as we're fairly adaptable to remote working, but this industry still relies on the companies we serve! Supporting them by adjusting priorities and building emergency features has been interesting. My Revolut is complimenting me on how much I haven't eaten out! Now it wants me to adjust my grocery budget. I was expecting to miss takeaways and sandwich deli's more than I do. I'm impressed so far by how the majority of people in our country have handled the crisis.
What are you looking forward to most about things returning to normal?
Alan: Getting back to our Baggot St end-of-week lunch ritual with Minicorp! I was really getting back into swimming and now miss my early pre-commute swims before work.
Is there anything new that has come about due to the lockdown that you would like to see continue once it ends?
Alan: "E-beers" and party games with work have become a bit of a ritual. It's great to also catch up with the other-halves of Minicorp. I'm also getting in, more than usual, a few games of Jackbox, Charades, Poker etc with my family and friends. It's nice being able to sit in shorts and a t-shirt at home without spending a lot on beers and food but still getting the chats in.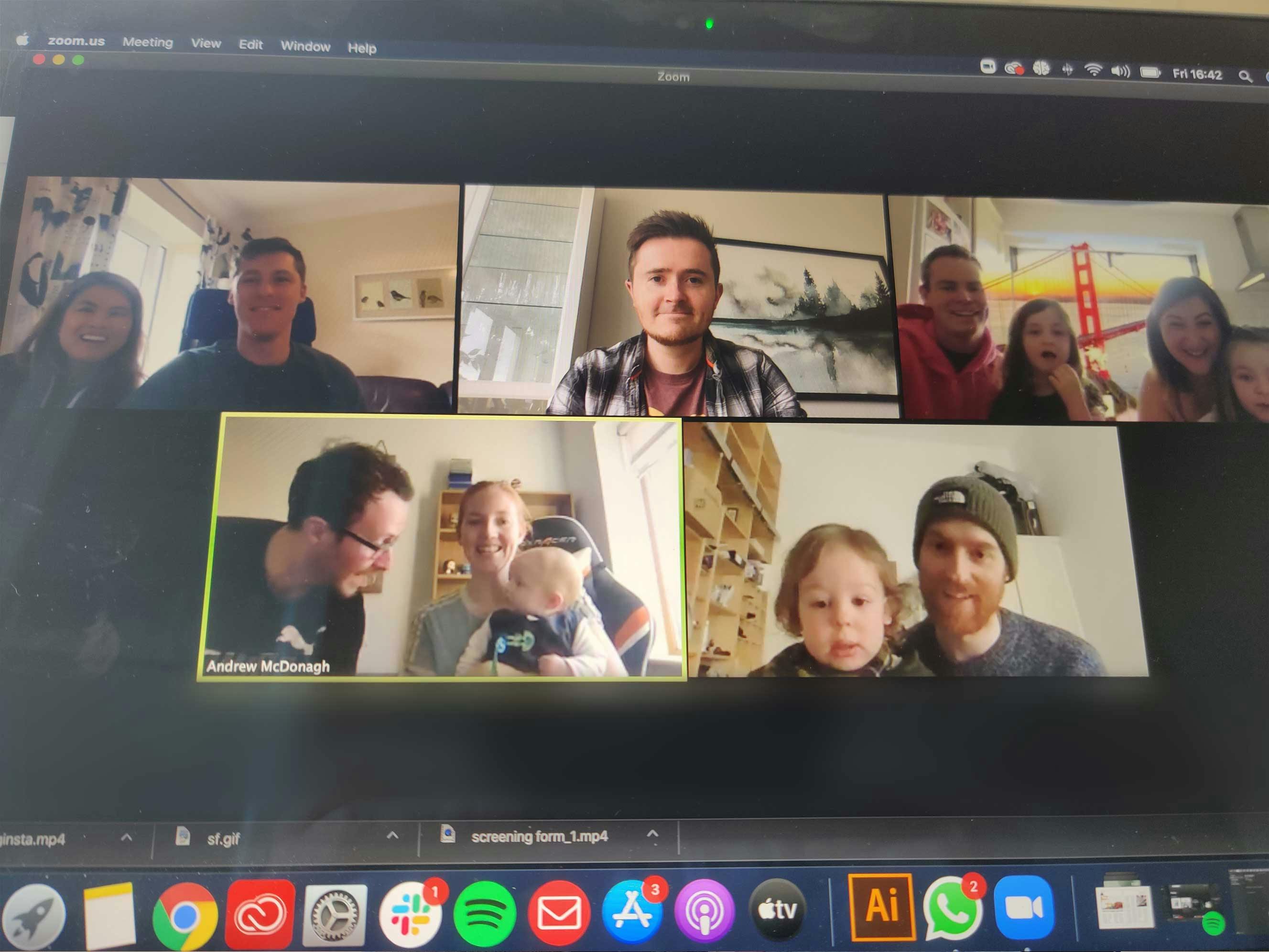 After work chats with the team and our loved ones.
What have you been doing to stay active?
Alan: I've had to hang up the swimming togs and cycling shorts but I'm getting back into running. I'm following a Strava training plan which helps me map out my runs for the week.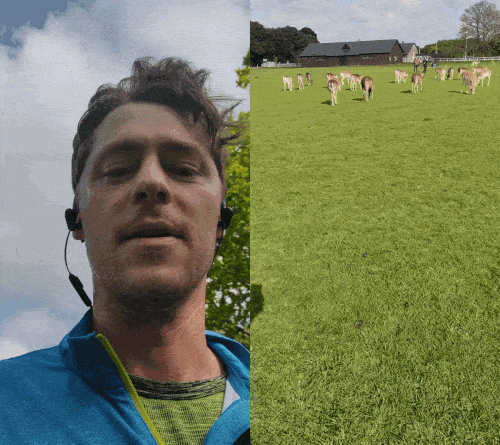 Very thankful I live within 2km of this beautiful park.
What have you been doing to stay entertained?
Alan: Just before the lockdown, I got my hands on a second-hand gaming PC, which is great for keeping in touch with friends and family in online games and Zoom. It's also nice to have a work-dedicated laptop and a personal PC, which doesn't get switched on until I've completed the day's checklist for work, exercise or chores! Outside of Zoom calls with family and friends, I'm making my way through a few old games I used to play as a teenager (GTA, Portal, Just Cause) and some new multiplayer games like Sea of Thieves (Who doesn't want to be a pirate sailing the open seas right now?).
At MiniCorp, we build exceptional digital products and experiences. We don't just build products that work, we build products that thrive.
If you would like to partner with us to build and grow your next product contact us today.
Written by Clark Wickstone